The weather could have been better for the kick-off to North Cowichan's 150th anniversary celebrations Sunday at Waterwheel Park in Chemainus.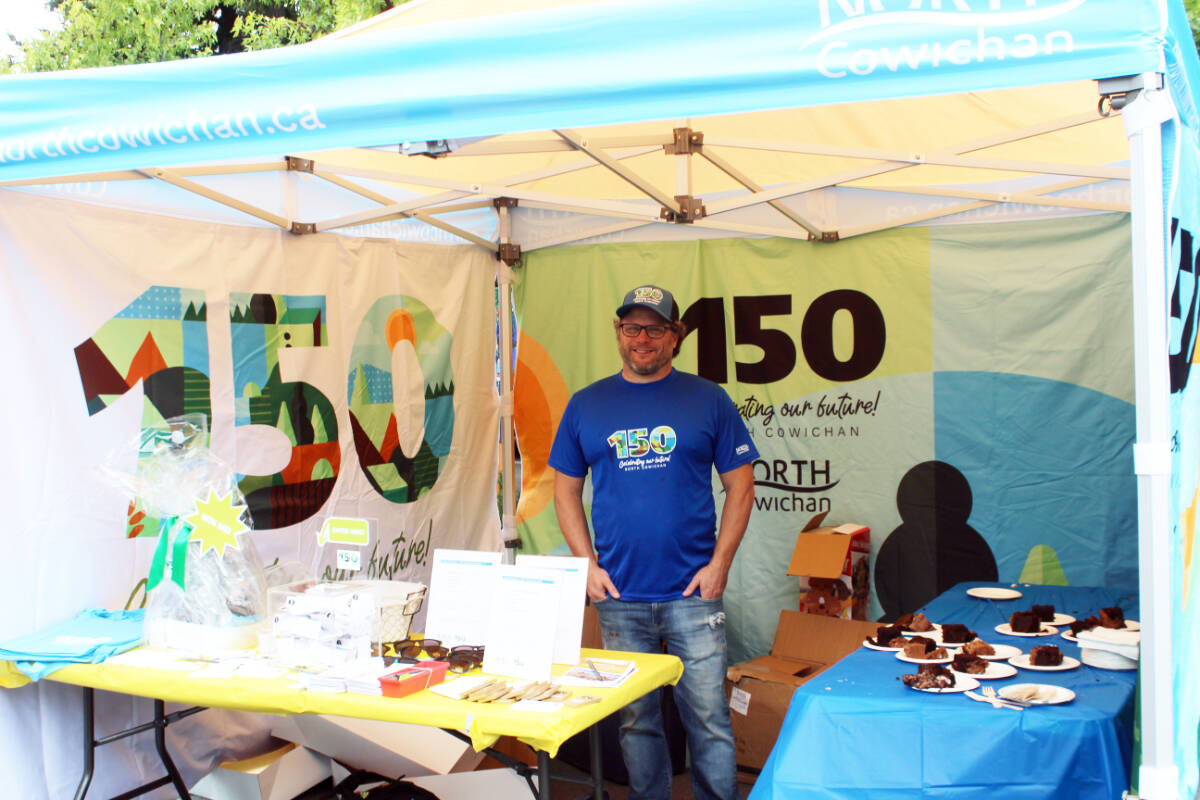 But people made the best of the conditions, as the beginning of the sesquicentennial was marked with cake, kids' activities and entertainment. It rained near the start of the program and heavily again in the early afternoon just as featured entertainer Ken Lavigne was coming onto the stage at the bandshell, with spotty intermittent showers in between.
"There is plenty of seating down here for those who don't mind a little moisture," quipped Lavigne as he looked out over the bench seats exposed to the elements in front of him.
Those farther back were more under cover from the trees to stay drier.
Tents were a necessary part of the equipment for various groups in the parking lot with information or displays, including North Cowichan's own where people could express some of the things they love about the municipality and also do so online.
The festivities had long been in the planning stage within North Cowichan and its 150 activation team will continue to appear at a variety of events throughout the summer.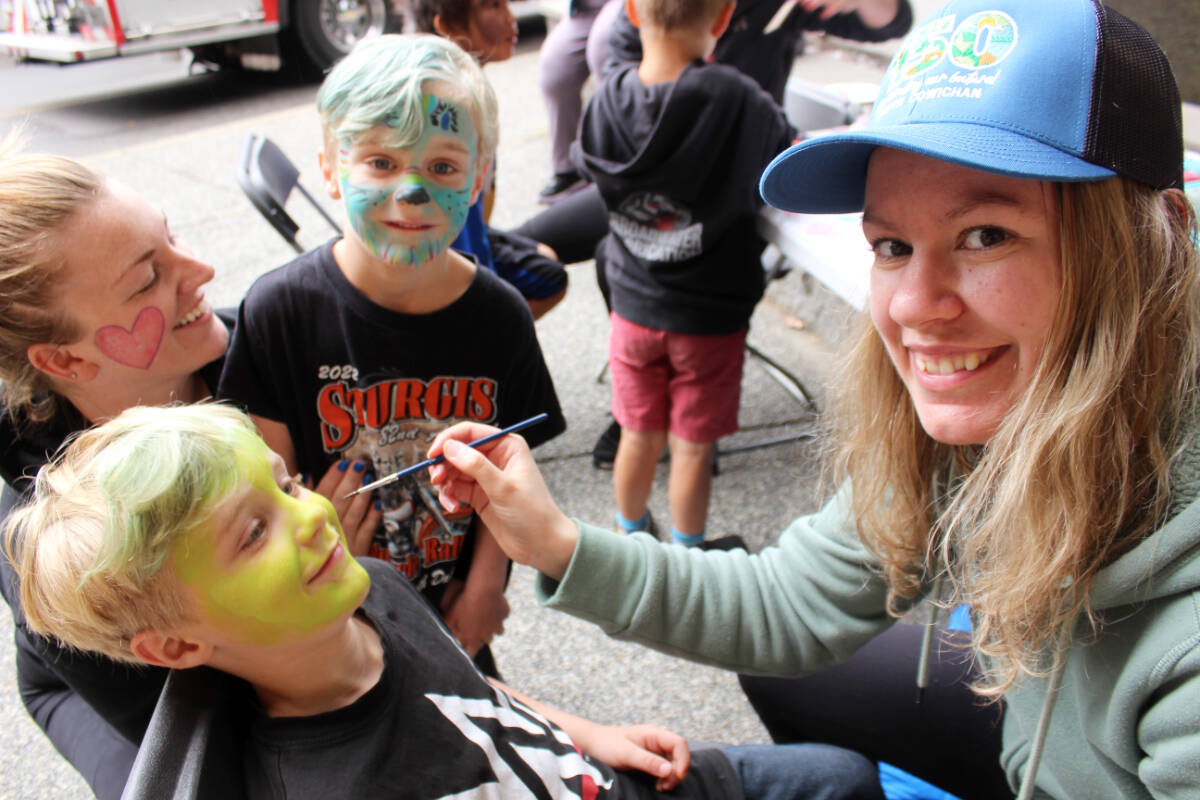 Following opening remarks and performances by the Tzinquaw Dancers and Fab Alberico, who filled in for JoHannah Knight at the last minute, the popular Hardware Girls consisting of sisters Jade and Jess Blakney entertained and set the stage for tenor Lavigne.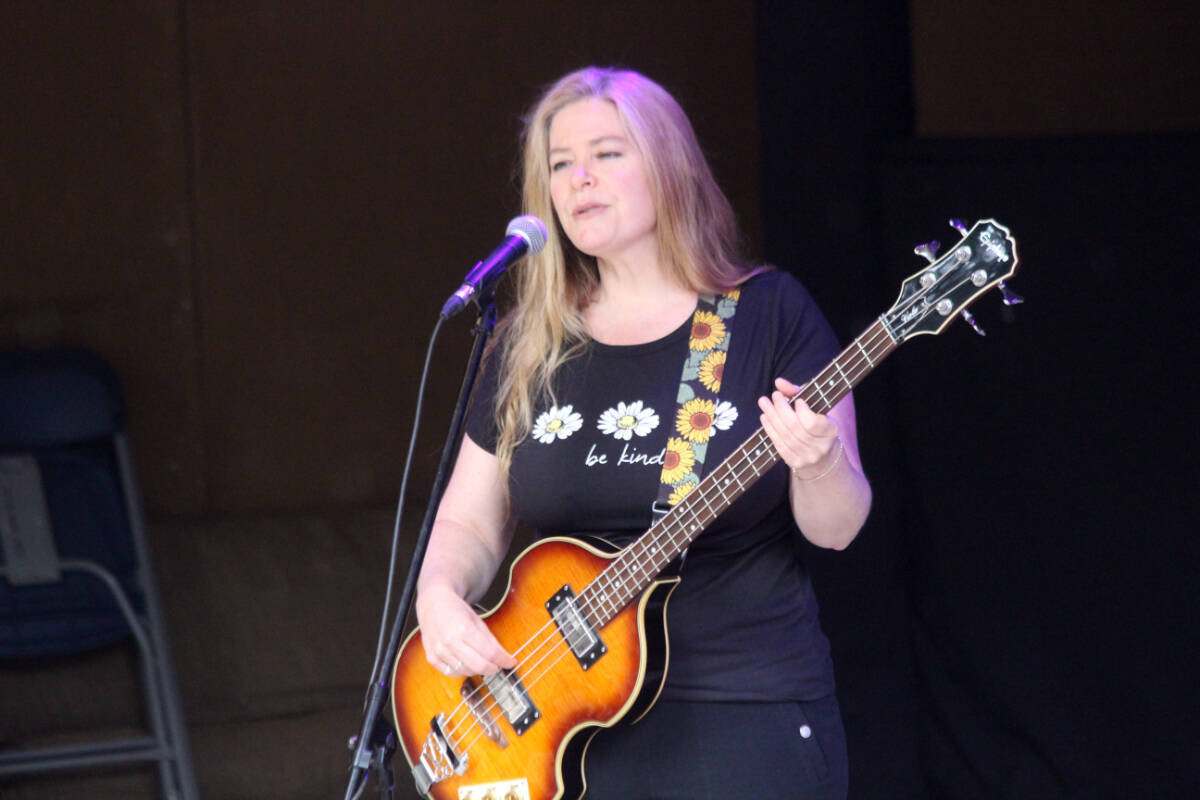 "We love to sing loud and fast and in Italian," said Lavigne after his opening two songs.
He filled in between songs with a few humorous vignettes.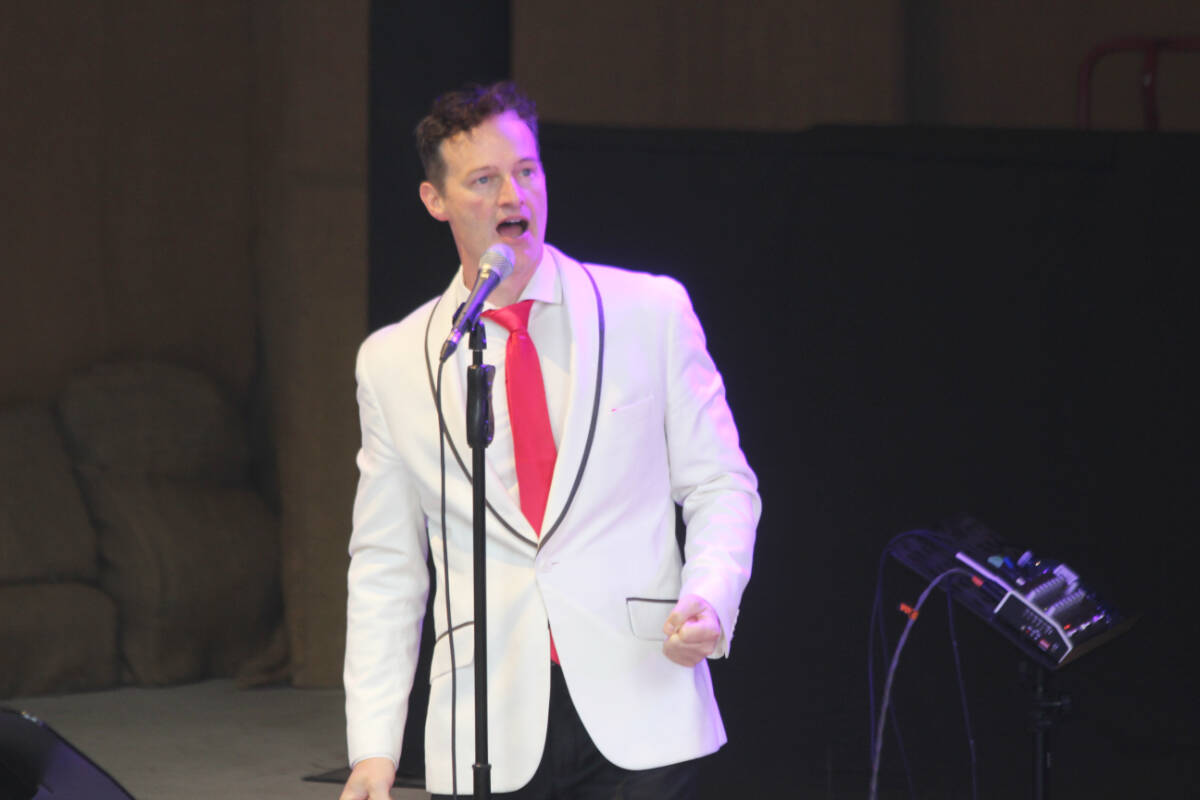 After his rendition of U2's 'I Still Haven't Found What I'm Looking For', "I have found what I'm looking for right here in Chemainus," said Lavigne.
On his version of 'I've Been Everywhere,' made popular by Johnny Cash, Lavigne added a local touch with Island locations integrated into his lyrics for 'I've Sung Everywhere, Man,' much to the delight of the crowd.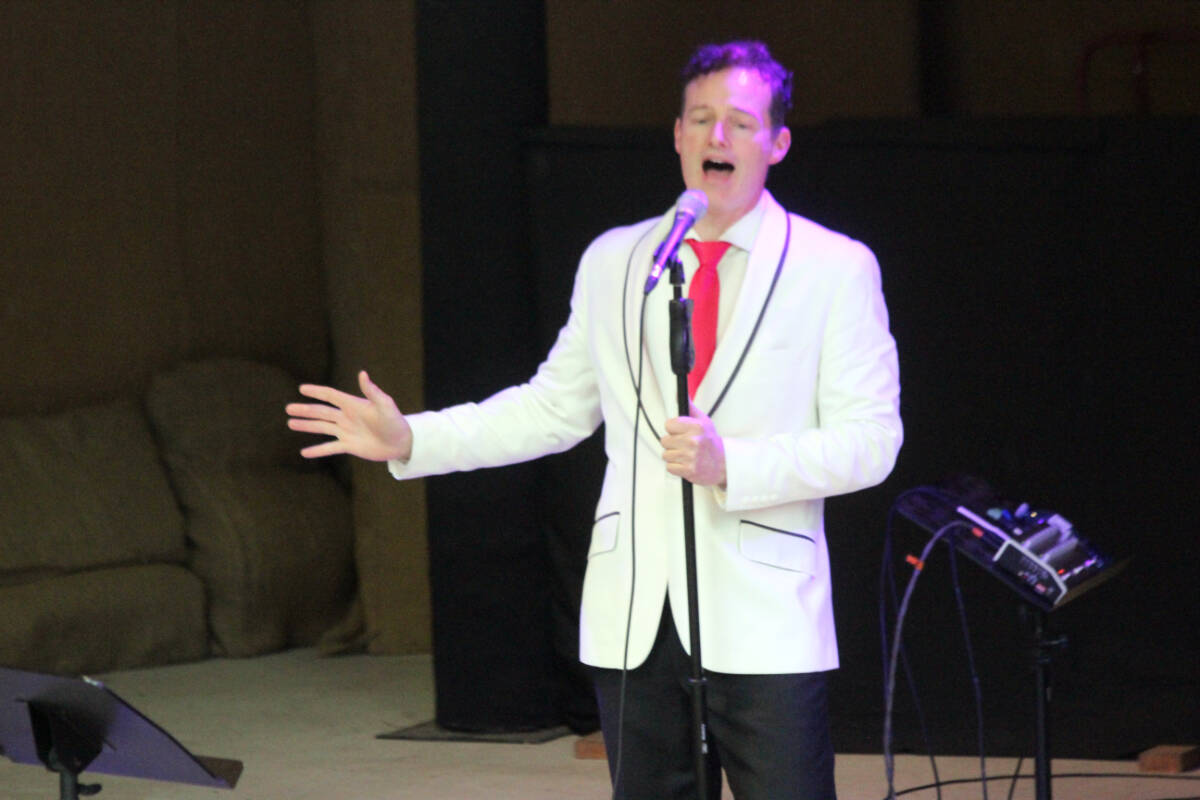 Backed by Thomas Neville on fiddle, Casey Ryder on bass and Robert Holliston on keyboards, Lavigne had audience members smiling, tapping their feet and enjoying a good time despite the weather.
An up-to-date list of upcoming events for North Cowichan's 150th anniversary around the municipality can be found .
---
@chemainusnews
don.bodger@chemainusvalleycourier.ca
Like us on Facebook and follow us on Twitter.