Prior to Christmas 2020, Lynda Blundell only knew about pancreatic cancer because of Jeopardy's Alex Trebek.
Within a year, she lost both her 49-year-old son and her husband to the form of cancer.
Her son, Phillip, was diagnosed between Christmas 2020 and New Years 2021. He died eight months later. Six months after that, Blundell lost her husband of 54 years, Peter, to the same disease.
"My son's death hit my husband particularly hard because they were very close," said Blundell, explaining that the two were both very handy and good with cars. Her son drove in demolition derbies, and her husband was his back-up helper.
Phillip, prior to his diagnosis, had lost some weight, had an upset stomach and his eyes had started to turn yellow. Blundell said that's when his wife finally persuaded him to get checked out.
He spent the last month of his life at Vancouver General Hospital. Phillip left behind two sons and a wife.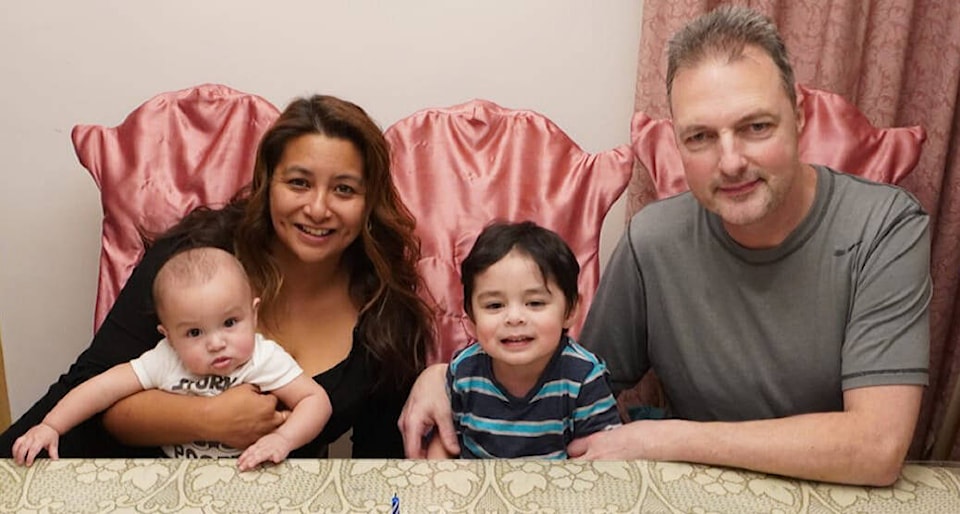 Peter, 87, was diagnosed in early October and died two weeks later. He'd first noticed a pain in his side, but Blundell said he didn't think too much of it and didn't want to go to the doctor because of the COVID-19 pandemic.
"Then he he took a turn for the worst."
Peter was taken to hospital where his cancer had metastasized from the pancreas to the lungs. He chose to go without treatment and remained in palliative care for two weeks at Burnaby General Hospital.
Blundell said there was no history of cancer in the family.
"This dreadful disease left two fatherless children," she said. "They were active. My son was a skier, snowshoer and hiker. He did the Grouse Grind regularly."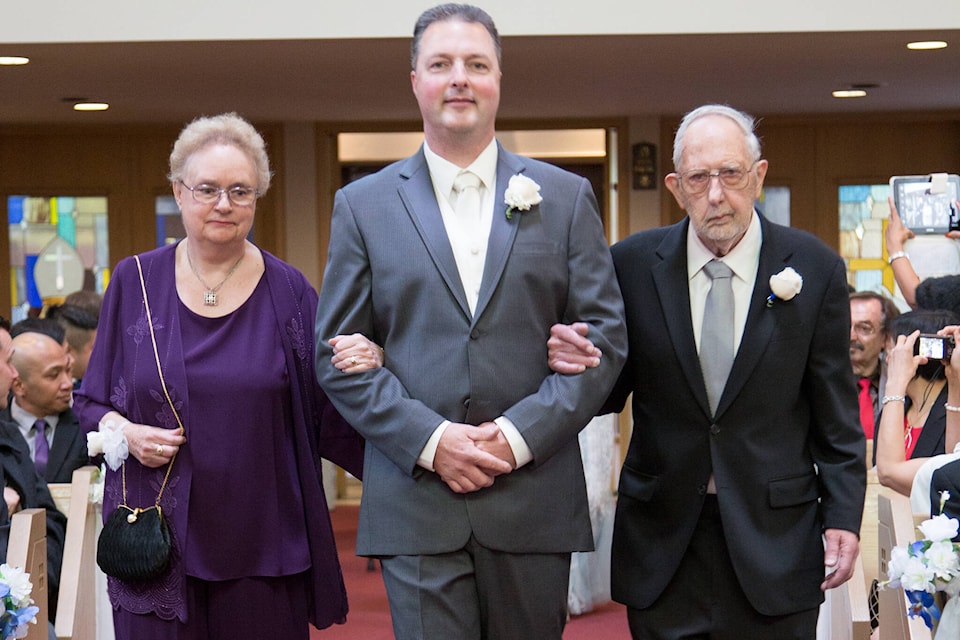 Thursday (Nov. 16) was World Pancreatic Cancer Awareness Day, and Blundell encouraged people to get checked out if they notice any symptoms.
"If they have symptoms, such as jaundice in the eye, pain in the belly, they should get it checked out. We do need as many contributors as possible to help further research into testing and treatment."
In B.C., about 800 people are diagnosed with pancreatic cancer every year, about 7,000 across Canada. Europe and North America combined, there are about 172,000 new diagnoses a year.
Pancreatic cancer is now the fourth-leading cause of cancer death in Canada, and Dr. David Schaeffer said that by 2030 those number will double. He said one of the reasons it's increasing so dramatically is better detection due to more abdominal ultrasounds.
But there's also an increase just associated with lifestyle. Obesity is one of the risk factors in a western lifestyle, but also cigarette smoke, which can have a delayed effect of an environmental toxin on the carcinogenesis, he explained.
Pancreatic cancer signs and symptoms can be very confusing for both the patient and doctor, he said. There could be back pain, abdominal pain or jaundice.
"This is part of the reason as to why the overall survival of the disease is so bad. We actually refer to this disease as the silent disease because 80 per cent of the patients diagnosed will come with advanced disease at the time of presentation, meaning the tumor has already spread beyond the pancreas and is no longer amenable to curative surgery."
But Schaeffer is co-director of Pancreas Centre BC and the Pancreatic Cancer Research Chair at Vancouver General Hospital, which is a partnership between BC Cancer, VGH and the University of British Columbia. He said the goal of the centre is not only about ensuring the best care for patients, but also mentorship and training for the next generation of clinician scientists and to carry on the succession planning.
The centre has been running for about 11 years, and Schaeffer said when it began "to the best of our knowledge," there was one person in graduate studies in B.C., focusing more on pancreatic cancer. Today that number is approaching 65.
Through that work, Schaeffer said the clinician scientist are able to focus their research on the subtypes of pancreatic cancer.
"Maybe 20 years ago, we thought about pancreatic cancer as one disease and now we're slow peeling away the layers, just like in an onion, and understanding what is underneath each one of the layer."
Last November, the Hager family donated $5 million to VGH & UBC Hospital Foundation and BC Cancer Foundation, which went specifically to the organizations' joint pancreatic cancer research initiative.
READ MORE: 'Jeopardy!' host Alex Trebek dead at 80 after long battle with cancer