A trip to Guatemala has been "transformational" for one Ladysmith Rotary Club member. Ladysmith and Chemainus club members went to the country to distribute nutritional supplements and help set up an education system to help kids get back to school. Travel expenses were paid by individuals and funds raised before the trip were used to help Guatemalans.
"I saw poverty like I have never seen in my life. [It] really shook me up a couple times," said Gerry Beltgens, who recently returned home to Ladysmith. "You walk away from somebody's house that is mud and collapsing with no windows and the corrugated roofing is all rotten — when it rains it just comes through like a shower and there's four people living in the house. And another women living in behind the house, where she has just got some metal sheets piled up together and she is sleeping on corrugated metal. She piles the sheets of metal around herself at night to protect herself from whatever danger might be crawling around that night. There were a couple of times I just get back and I go…there's no words."
Beltgens main focus for the trip was setting up RACHEL servers (Remote Area Community Hotspot for Education and Learning). These are pre-loaded servers with Wikipedia, books in local languages and the entire Guatemalan school curriculum. They transmit a WiFi signal so multiple students can access the content through laptops at the same time. He collected computers through donations to provide to schools and helped set up solar electricity to charge them. While in Guatemala, Beltgens attended a teacher training session for local teachers.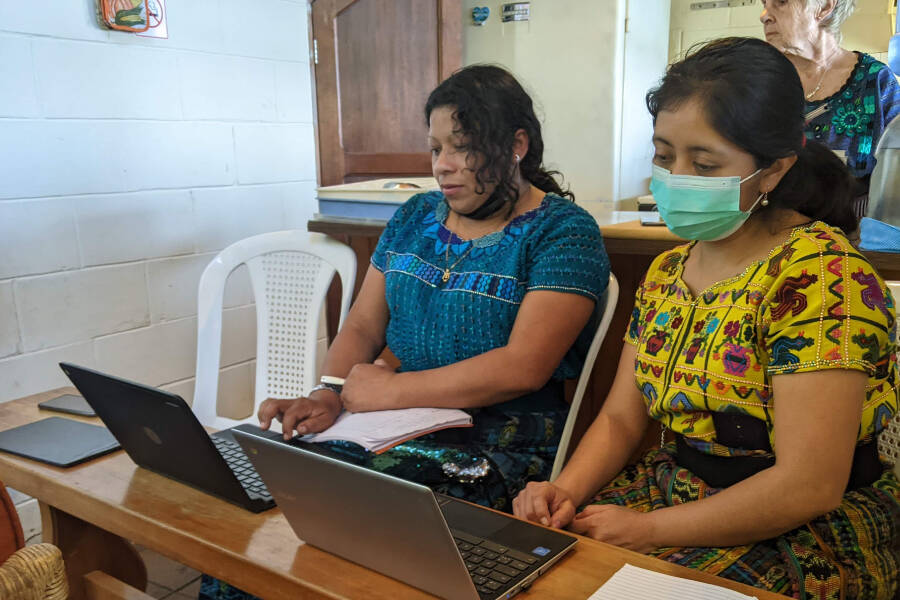 "There was a real cry from Guatemala that I just kept hearing, that their kids had been out of school for two years and we just had to do something," Beltgens said.
After arriving in Guatemala city, he travelled to Antigua where he spent a week taking Spanish lessons.
"It is the most beautiful city I have seen in my life. It's like stepping into the 17th century," he said. "It's a world heritage site and the building are essentially the same as when they were built in 1540 so it's one of the oldest cities in North and South America that is non-Indigenous."
The city was a stark contrast to the villages he later visited, including San Lucas Toliman and San Antonio Palopo, both on Lake Atitlán. This is where he saw extreme poverty. He compared his experience there to a time he was on holiday in Mexico and befriended locals working at a resort. He was shocked to see the poverty when he got a tour of where they lived and the contrast to what tourists normally see.
"You are there long enough and you start to see if differently. I recognize that down there [Guatemala] I'm this tall white alien with money — somebody said, 'well those people are so happy, they're always smiling and they are happy,'" Beltgens said. "I was there long enough to realize that is such a simplistic perspective. The reason the woman who was serving you was smiling and happy was that she would lose her job in a minute if she didn't and she might not have anywhere to go and she is earning $300 a month and that helps her family survive."
Along with getting the RACHEL system set up at two different places, with more in the works, Beltgans helped distribute Incaparina — a nutritional supplement designed to help make up for a poor diet.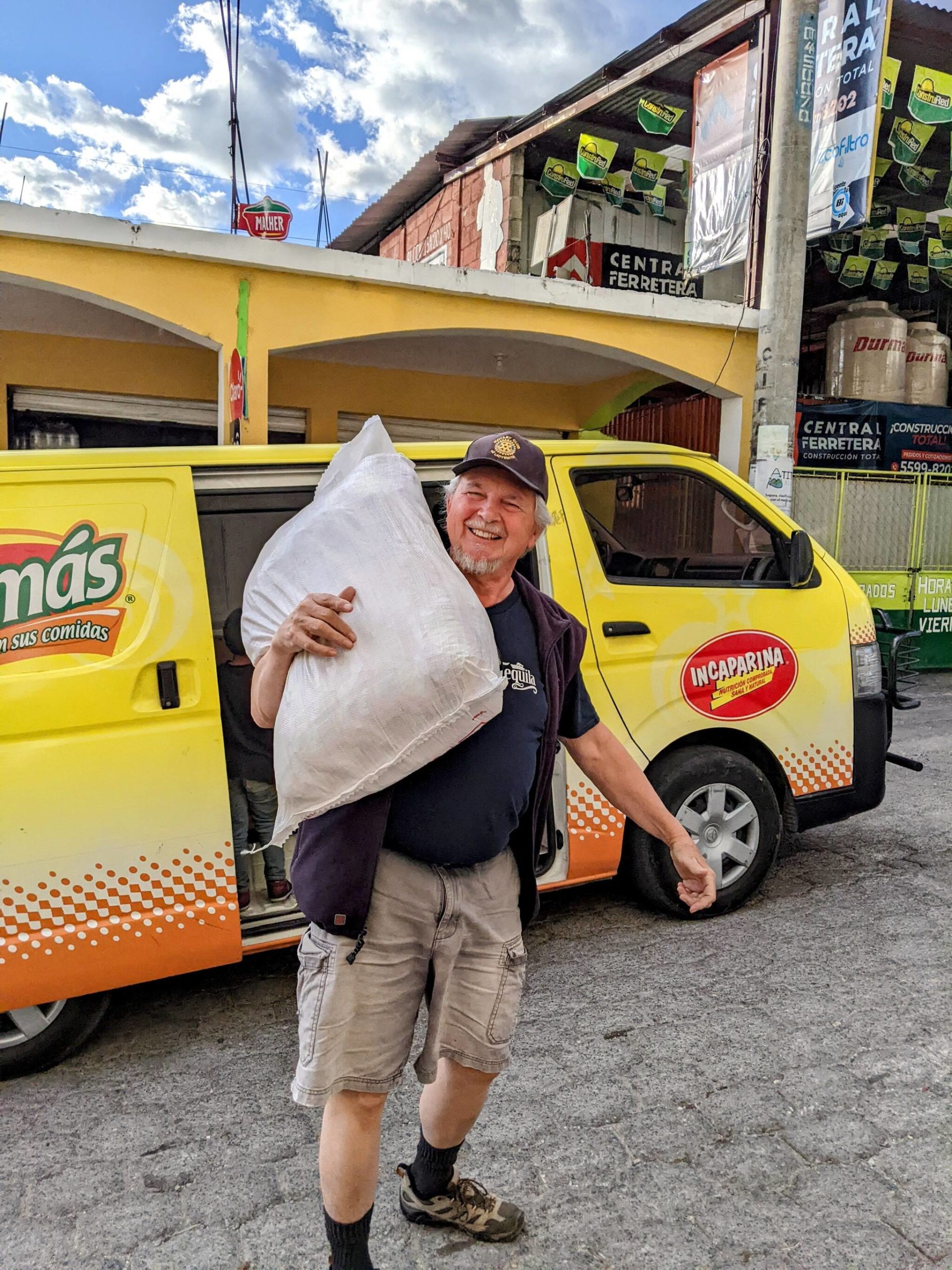 Beltgens said it is important for him to make an effort to see Rotary projects from the local's perspective.
"I was doing some good stuff but I was really learning a lot about myself — the questions of why you are there; is what you are doing actually helping?" he said. "It's very easy to slip into white saviour and you have to unpack what you are doing."
His main personal focus for the Guatemala project is education. He wants to help locals to stay independent, while helping to provide new and better opportunities.
The next phase, which is being planned, includes a computer repair and maintenance centre where locals can have the resources to educate young people. This can help them start businesses and help maintain the RACHEL system and the laptops needed to use it.
---
@_hay_tyler
editor@ladysmithchronicle.com
Like us on Facebook and follow us on Twitter.