One of Vancouver Island's favourite holiday events is returning after a two-year hiatus!
Having helped put Ladysmith on the map, the fact that the Festival of Lights has been a volunteer-driven event for more than 30 years is amazing and speaks highly of the community.
One of the highlights of the evening, the Kinsmen Parade, will be back on the street on Light Up Night – Thursday, Nov. 24, in downtown Ladysmith. The parade will be a little different this year, however, with organizers saying they'll be limiting the number of parade entries to keep the event a more manageable length.
The key will be the quality of the entries, not just quantity, the Kinsmen say, especially considering that Light Up is on a school night and sometimes in inclement weather. The heavy transport trucks coming and going from the two local mills also raise some traffic and safety concerns, as the floats compete with the trucks for space and people walk on the roadside as the parade disperses. A shorter parade will allow a more manageable safety plan.
The staging area is also moving to Methuen Street.
"The street is wide enough where we can use both sides of the street and with the lesser amount of floats it will be easier to handle," says parade co-chairperson Al Moore.
Methuen Street will be closed from First Avenue to Fourth Avenue starting at 4 p.m. so that the parade entries can line up and prepare for the 6:40 p.m. start.
"We need to make the whole night run smoother and safer," Moore says. "We have met with Festival of Lights members and gone over the issue and they are in favour of the new approach."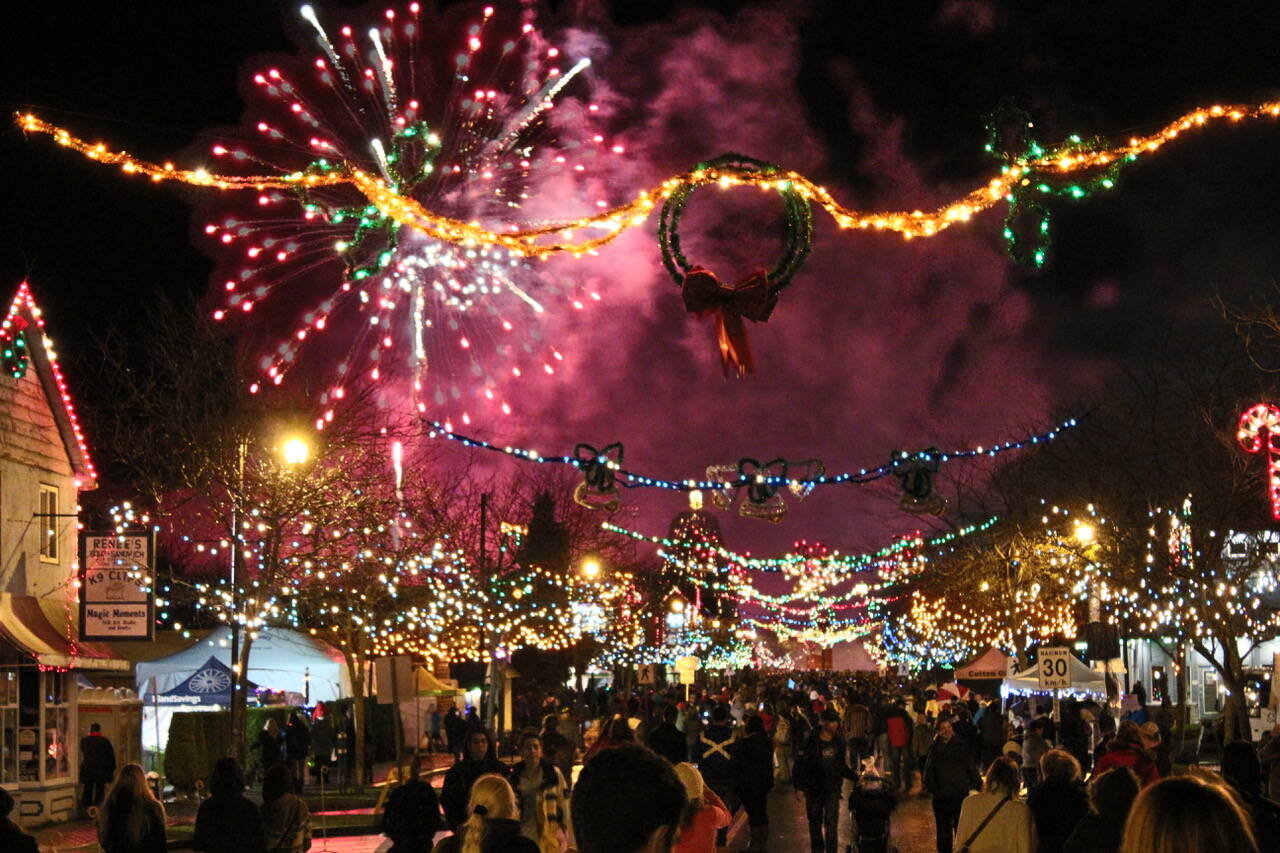 After the parade, the much-anticipated Ladysmith and District Credit Union fireworks will wrap up one of the Island's most popular family events.
And of course, visitors to the central Vancouver Island community are invited to view the spectacle of decorations and twinkling lights throughout the holiday season in downtown Ladysmith.
Learn more, and plan your visit at www.ladysmithfol.com, where you'll also find links to a full range of community events planned through December.
Plan your adventures throughout the West Coast at westcoasttraveller.com and follow us on Facebook and Instagram @thewestcoasttraveller. And for the top West Coast Travel stories of the week delivered right to your inbox, sign up for our weekly Armchair Traveller newsletter!